Cheers and enjoy your meal!
In the Signature Restaurant you can enjoy traditional Slovak cuisine combined with tastes from around the world. Embark on a culinary journey.
The restaurant's elegant and modern environment will enhance your gourmet experience.
Signature Restaurant
You can look forward to a hearty buffet breakfast, a great lunch and a gourmet evening meal. Make the most of the capacity of up to 90 seats in tastefully designed interior. Enjoy social and work meetings in an informal atmosphere.
Opening hours: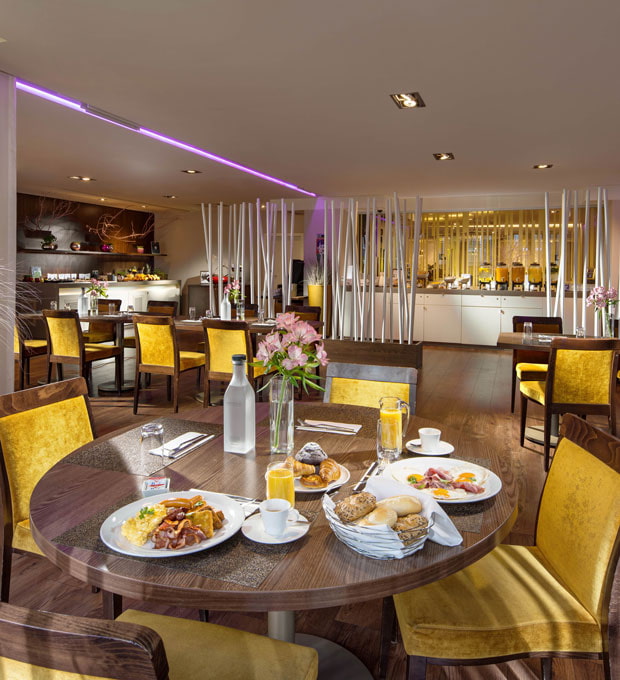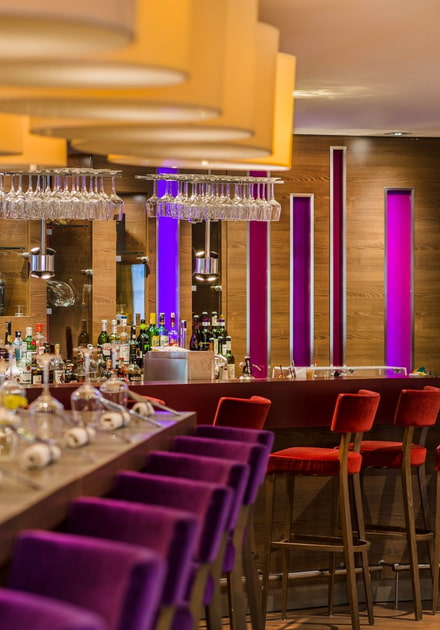 Signature Bar
Come for a coffee, your favourite drink or a bite to eat. We will be happy to welcome you throughout the day and late in the evening. Relax or plan a pleasant meeting. We're looking forward to seeing you.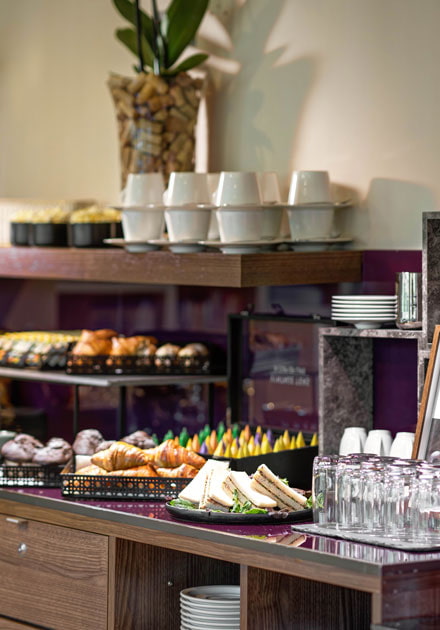 EXECUTIVE Lounge
Come and sit in the VIP area.

You will find the Executive Lounge on the ground floor, in the lobby. If you are staying in a Superior room or a Junior Suite, it's fully available to you. You can use your room key to enter. And the lounge is open all day long.
You can enjoy a coffee, tea or soft drinks
In the business corner with two computers and a printer you can copy, scan or print out your documents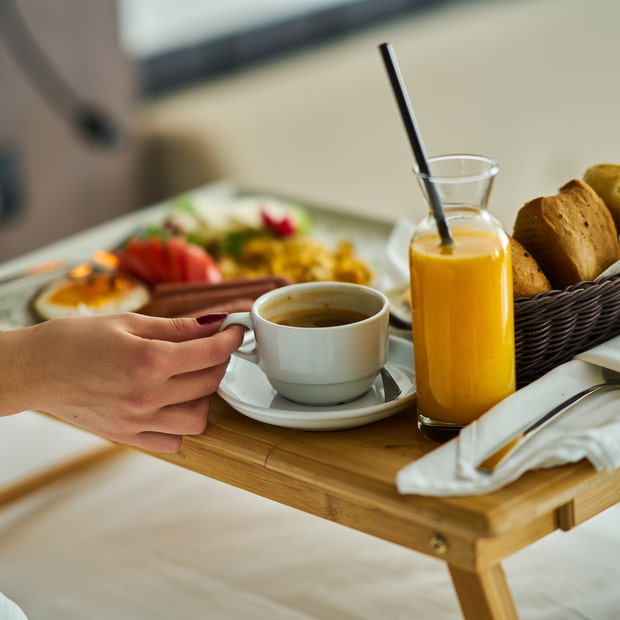 Room service
Treat yourself to breakfast in bed. Satisfy that late⁠-⁠night food craving. There's no need to leave the warmth of your bed to have a bite to eat. Every day from 06:30 to 22:30 choose from a wide range of food and drink that we can bring directly to your room. You don't pay anything extra.
Call us:
From your hotel room call the restaurant directly (#34) or call reception (#99).
Catering
We will ensure that you and your guests don't get hungry. Great catering with reliable service is an important part of your event. We will arrange everything to suit you. Would you prefer a buffet, a cocktail party, or do you have something else in mind? No more headaches from family celebrations, corporate events and parties.
Call us on +421 257 277 000 or write to us at reception.cchb@clarion⁠-⁠hotel.sk