Conferences
We know that planning a successful event can be challenging. Thanks to our experience, we will take the worry out of arranging your events and with a great result.
Whether you are thinking of a family celebration, large conference, workshop or corporate meeting, please contact us. You can choose from seven conference rooms and combinations thereof. The maximum number of guests is 180.

For the best experience we offer the Privilege Boardroom with daylight and the latest technology.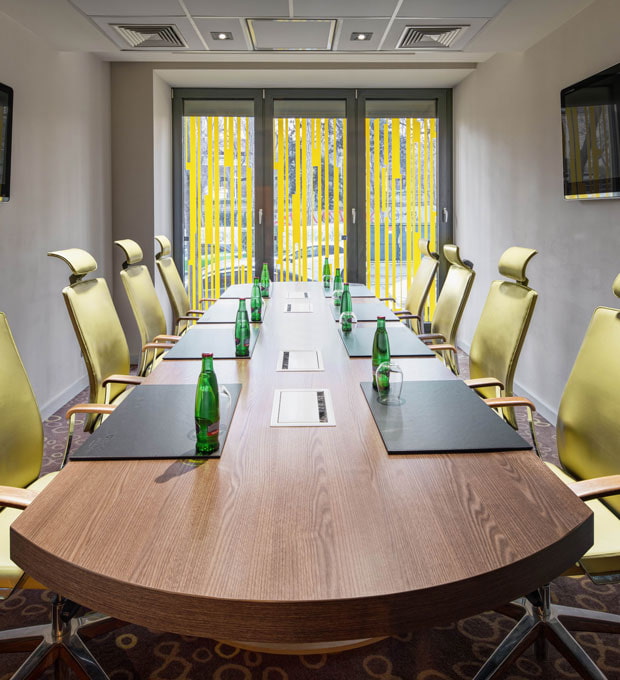 Conference areas
A small meeting, training event, workshop, seminar, a family celebration for dad's birthday... We've got the solution for every occasion. Choose the right space for you.
CONFERENCE AREAS OVERVIEW
catering
We'll make sure that your guests don't get hungry. Great catering with reliable service is an important part of your event. We'll arrange it to order.
Technical equipment
We also provide all the technical equipment you need for a diverse range of events, from business meetings to conferences, video⁠-⁠conferences to projection.
Conference packages
We offer complete services at a discounted price. Ask us about our range of conference packages. If you need advice with anything, please contact us and we will be happy to help you.
Call us on +421 257 277 720or write to us at sales.cchb@clarion⁠-⁠hotel.sk